If ZOUSTAR hasn't already established himself as a top-tier sire, he will by the end of this season.
In the first six weeks of the new term, the champion son of the late NORTHERN METEOR has notched three individual stakes winners (1 x G1, 2 x G2). Compare that figure to his 14 stakes winners in the previous TWO seasons.
Last Saturday, two of his more accomplished offspring put their hand up as serious spring contenders.
Straight-track specialist ZOUTORI won back-to-back editions of Flemington's G2 Bobbie Lewis while HAUT BRION HER enhanced her burgeoning record to 6 wins and 3 placings from 9 starts in the G2 Sheraco Stakes at Rosehill.
Proven Thoroughbreds approached the 2020 sales season with the goal of buying at least two ZOUSTAR yearlings as we believed the market may undervalue him after a slight dip in results in 2019 (reflected in a service fee decrease from $154k to $121k and a fall in average yearling prices).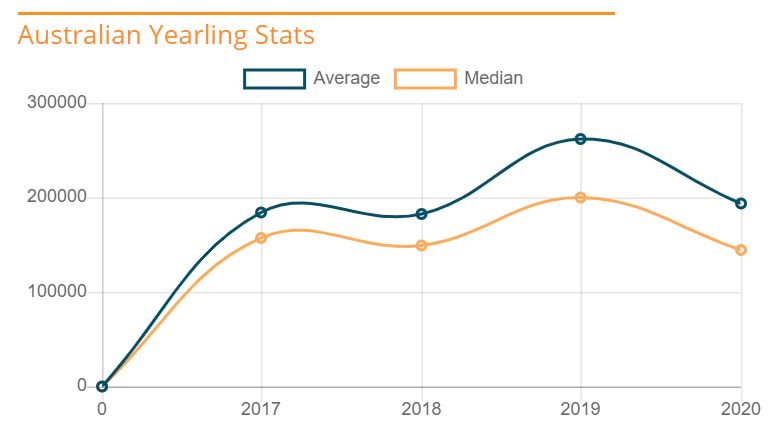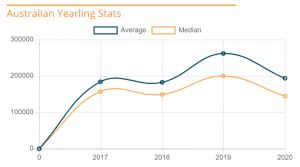 But you don't trifecta a G1 Coolmore Stud Stakes in your second season unless you are an exceptional stallion!
Given ZOUSTAR's auspicious start to the 2020-21 season, the time is right to buy into his stock.
Like HAUT BRION HER, our ZOUSTAR x WIDOW'S WALK colt carries a double cross of REDOUTE'S CHOICE in his pedigree.
Interestingly, the only other stakes winner with a double cross of REDOUTE'S CHOICE is also by ZOUSTAR, named SOLAR STAR.
The DANEHILL double cross is also proving to be a potent match with ZOUSTAR, producing 5 of his 14 individual stakes winners to date!
Our ZOUSTAR x LE HAVRE filly is bred this way.
Shares are still available in both of our ZOUSTAR 2YOs, starting at $3,272.7 + GST for a 2.5% share.
See below for a summary of the latest feature race results and how they correlate with the pedigrees of our 2020 yearlings.
---
SIRES
ZOUSTAR
1st ZOUTORI (Gr 2 Bobbie Lewis Quality 1200m)
1st HAUT BRION HER (Gr 2 Sheraco Stakes 1200m)
3rd RANTING (Gr 2 Danehill Stakes 1200m)
NOT A SINGLE DOUBT
1st DOUBTLAND (Gr 2 Danehill Stakes 1200m)
EXCEED AND EXCEL
1st SEPTEMBER RUN (Listed D'Antibes Stakes 1100m)
WRITTEN TYCOON
2nd BARTLEY (Listed Exford Plate 1400m)
2nd BANQUO (Gr 2 Bobbie Lewis Quality 1200m)
2nd OLE KIRK (Gr Run To The Rose 1200m)
SO YOU THINK
3rd SO SI BON (G1 Makybe Diva Stakes 1600m)
SEBRING
3rd SEASONS (Gr 2 Sheraco Stakes 1200m)
RUBICK
3rd JET PROPULSION (Listed Dulcify Quality 1500m)
---
BROODMARE SIRES
REDOUTE'S CHOICE
1st WILD PLANET (Gr 2 Theo Marks Stakes 1300m)
1st HAUT BRION HER (Gr 2 Sheraco Stakes 1200m)
2nd ARCADIA QUEEN (Gr 2 Let's Elope Stakes 1400m)
LONHRO
3rd SO SI BON (Gr 1 Makybe Diva Stakes 1600m)
3rd MINHAAJ (Listed D'Antibes Stakes 1100m)
BEL ESPRIT
2nd SWATS THAT (Listed D'Antibes Stakes 1100m)
2nd OLE KIRK (Gr 2 Run To The Rose 1200m)
MORE THAN READY
3rd RANTING (Gr 2 Danehill Stakes 1200m)
FASTNET ROCK
2nd GLOBAL QUEST (Listed Dulcify Quality 1500m)
NOT A SINGLE DOUBT
2nd AMISH BOY (Gr 2 Danehill Stakes 1200m)
ENCOSTA DE LAGO
1st PRETTY BRAZEN (Gr 2 Let's Elope Stakes 1400m)
2nd JEN RULES (Gr 2 Sheraco Stakes 1200m)
STREET CRY
1st SEPTEMBER RUN (Listed D'Antibes Stakes 1100m)
FLYING SPUR
2nd BARTLEY (Listed Exford Plate 1400m)
2nd BANQUO (Gr 2 Bobbie Lewis Quality 1200m)
3rd TORYJOY (Listed Brisbane Quality 1630m)
3rd JET PROPULSION (Listed Dulcify Quality 1500m)