REBECCA HILL
TICKETING & QLD OWNER LIAISON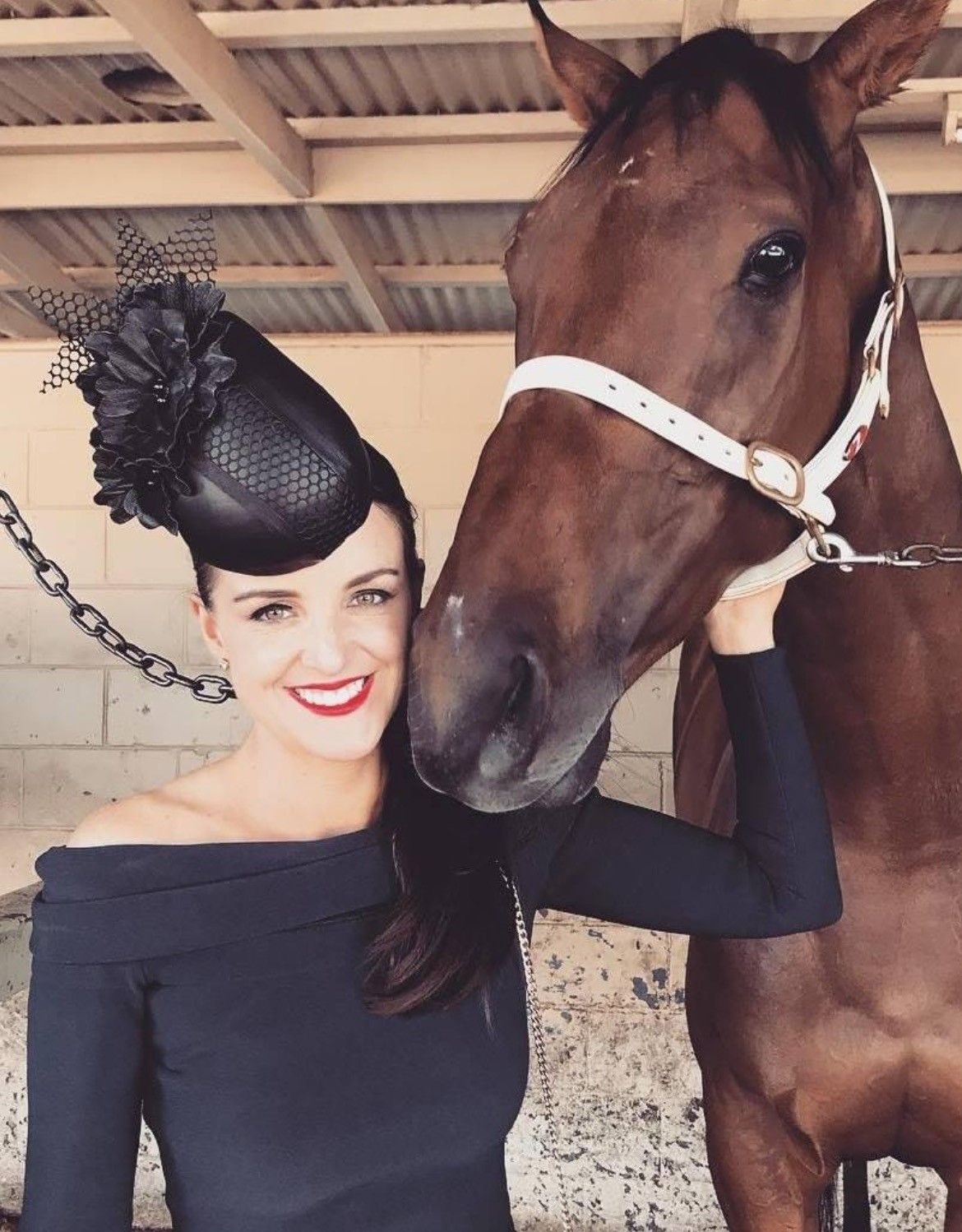 Rebecca comes from a strong racing background. Her late grandfather Frank Hill trained both trotters and gallopers in New Zealand and her father, Bruce Hill is a trainer on the Gold Coast.
Bruce first started training in New Zealand.  He relocated from across the ditch in 1980 and took on the role as travelling foreman for the late Hall of Fame trainer Geoff Murphy at Caulfield. He helped prepare the likes of Grosvenor, Sovereign Red and Gurner's Lane.
In 1985 he took out his own trainer's licence and two years later, he, his wife and a young Rebecca moved to Mornington. Rebecca grew up living on a two-acre property with house and stables, directly across from the Mornington racetrack. She would help with filling water buckets and sweeping up after school. On school holidays she would often accompany Bruce to trackwork.
In 1995, Bruce's main owner passed away and the family packed up and moved to the Gold Coast the following year. Bruce started working as foreman for Greg Mance and then Gerald Ryan, before eventually taking over Gerald Ryan's satellite stable in 2007. As Rebecca was no longer around the horses on a daily basis, she focused on her schoolwork.
After finishing high school, she worked as a dental assistant whilst studying journalism. A qualified freelance journalist, Rebecca has also gained experience in the racing industry as a bookmaker's clerk before joining her father's team in 2011.
Rebecca started off working for Bruce in an administrative position but has since broadened her role to include buying and selling horses, owner communications, programming and nominations, saddling up on racedays and general horse handling.
As Bruce has recently cut down to a small boutique team, Rebecca joined Proven Thoroughbreds in 2020.
Her role consists of looking after owners on racedays in Queensland, ensuring all owners have access to raceday ticketing, managing social media channels and administration.