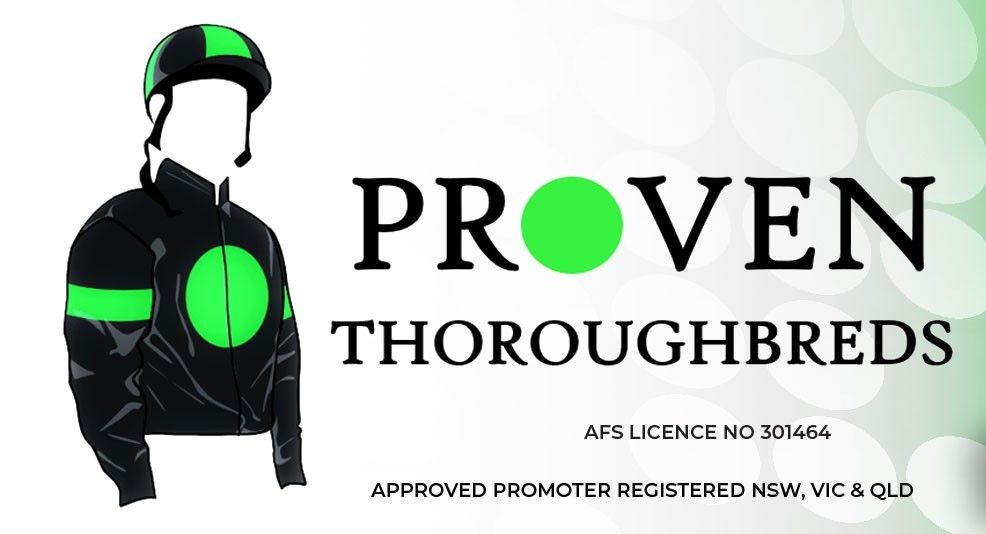 Track record
2020 | 42 Winners | $1,646,815 (2020-21 season | 23 Winners | $696,735)

2019 | 58 Winners | $2,557,808

2018 | 36 Winners | $1,883,115

2017 | 49 Winners | $1,529,465
Recent Winners
| Horse | Date | Race | Margin | Jockey |
| --- | --- | --- | --- | --- |
| So You Shop | Nov 25, 2020 | 7 - Ipswich | 0.20 | Ben Thompson |
| Better Get Set | Nov 25, 2020 | 2 - Ipswich | 1.30 | Ben Thompson |
| Missed The Alarm | Nov 06, 2020 | 5 - Sunshine Coast | 0.20 | Ben Thompson |
| Maccomo | Nov 03, 2020 | 4 - Kembla Grange | 0.20 | Mitchell Bell |
| Snippy Fox | Oct 28, 2020 | 6 - Randwick-Kensington | 3.00 | Ms L Day |
| Ocean Treaty | Oct 24, 2020 | 5 - Doomben | 2.50 | Ben Thompson |
| The Golden Hind | Oct 18, 2020 | 5 - Sunshine Coast | 0.20 | Ms S Thornton |
| Maccomo | Oct 16, 2020 | 2 - Bathurst | 3.30 | Mitchell Bell |
| Better Get Set | Oct 11, 2020 | 6 - Sunshine Coast | 1.00 | Justin Huxtable |
| Ocean Treaty | Oct 10, 2020 | 1 - Gold Coast | 0.50 | Anthony Allen |
Horses Currently Available
New Payment Plan
In light of the financial impact of COVID-19, Proven Thoroughbreds has introduced a new interest-free payment option for current and prospective clients. CLICK HERE for more details.
Proven Thoroughbreds is a family owned business with more than 40 years of experience in the Australian horse racing industry.
Value
No ridiculous mark ups and a billing system that saves our owners money!
Experience
Equal owner privileges whether you are a 2.5% or 100% share holder
Communication
Informative and transparent correspondence in video, audio and written format
At Proven Thoroughbreds we are only too happy to answer any of your queries. Fill out the form below and we will get back to you as soon as possible.