The irony of a racing season is that there is no off-season, nor pre-season! We simply roll into the next iteration without taking a breath.
Perhaps the Australian model may one day be tinkered to match that of Hong Kong, where there is an official hiatus from racing between seasons.
But we aren't about to delve into the practicalities of Australian racing's relentless scheduling. That's a conversation for another day.
After all, we as owners, are only benefiting from the fact that our nation has the capacity to host race meetings almost every day of the year.
Somehow, we managed to emerge from the depths of COVID virtually unscathed. In fact, if you ask bookmakers and broadcasters, the virus was a boon for the industry as it filled the gaping void left by mainstream sports that had been temporarily shutdown.
For the first time in two years, our owners were able to enjoy unrestricted access on racedays. Unfortunately that day didn't come soon enough for the owners of PRIVATE EYE who were forced to watch his Group 1 Epsom triumph from their lounge rooms.
Though we weren't able to celebrate trackside, nothing could take away the joy we derived from achieving our first Group 1 success. We could have been watching the race from Mars and it would have been just as special!
They say success begets success and that proved to be the case in 2021-22 as PRIVATE EYE's Group 1 victory preceded another five individual stakes winners in the black and lime green colours – STOCKMAN, SCALLOPINI, PALAZZO SPIRIT, STROLL & CANADIAN DANCER.
Such results went a long way towards registering our best ever prizemoney total for a season ($4,687,960) from 58 winners. And not surprisingly that coincided with outstanding seasons for our trainers too. Joe Pride produced 10 stakes winners, the equal most he has saddled up since 2014-15 while Steve O'Dea and Matt Hoysted enjoyed a phenomenal first full season of training together with 93 winners at a strike rate of 24.2%. Then Kerry Parker, a newcomer to the Proven team, captured the Group 1 Queen Elizabeth Stakes with THINK IT OVER in one of the most memorable races you will ever see (watch replay HERE).
---
STAR PERFORMERS
Became a bona-fide Group 1 horse in season 2021-22, his brilliant win in the Epsom being the obvious highlight. He also finished third in the Group 1 Canterbury Stakes before finishing a luckless runner-up in the Group 1 Stradbroke Handicap. Whilst he was most effective at a mile, he also showed he can be competitive in top class sprints if he gets conditions to suit. Trainer Joe Pride believes we still haven't got to the bottom of this horse.
Private Eye has won the Group 1 Epsom Handicap! @reganbayliss@bluebetau pic.twitter.com/MkYtCZTELZ

— 7HorseRacing 🐎 (@7horseracing) October 2, 2021
This horse underwent a huge transformation last season. Just when it looked like he had reached his ceiling at Listed level, he improved out of sight to run second in the Group 1 Tancred Stakes and start favourite in the Group 1 Sydney Cup. Even with the assistance of wet tracks, he took a giant leap forward and looks destined to play a role in the spring cups this year.
Stockman salutes in the Sky High after a duel up the straight with Mount Popa!@PrideRacing @aus_turf_club pic.twitter.com/p1LudxulHJ

— SKY Racing (@SkyRacingAU) March 12, 2022
Probably one of the most consistent horses ever to don the black and lime green. Won his 10th race in the Listed Sunshine Coast Cup in January and then finished desperately close seconds in the Group 2 Victory Stakes at Eagle Farm and Group 3 Bletchingly Stakes at Caulfield. He was also unlucky not to gain a start in the Stradbroke. He's set to contest the Group 2 PB Lawrence Stakes back at Caulfield next Saturday.
The Thornton siblings fought it out until the very end!

However, it was Borris and Scallopini that took out the Sunshine Coast Cup 🏆 pic.twitter.com/WYybChRAi0

— 7HorseRacing 🐎 (@7horseracing) January 29, 2022
2021-22 Proven Stakes results
| | | | | | |
| --- | --- | --- | --- | --- | --- |
| Horse | Starts | 1st | 2nd | 3rd | 4th |
| PRIVATE EYE | 10 | 2 | 1 | 1 | 1 |
| STOCKMAN | 7 | 1 | 2 | | 2 |
| SCALLOPINI | 6 | 1 | 2 | | |
| PALAZZO SPIRIT | 3 | 1 | | | |
| CANADIAN DANCER | 2 | 1 | | | |
| STROLL | 2 | 1 | | | |
| TERANGA | 1 | | 1 | | |
| STELLAR MAGIC | 4 | | | | 2 |
| SNIPPY FOX | 2 | | | | 1 |
| CONTEMPTUOUS | 1 | | | | 1 |
---
ONES TO WATCH
It was hard not to be impressed by this horse's debut win at Kembla Grange last Saturday. In fact it was eerily similar to PRIVATE EYE's maiden win over the same course and distance almost two years ago to the day. Is he on a similar path to stardom? We certainly hope so!
Top video: PRIVATE EYE breaking his maiden over 1200m @kemblaraces with @HutchingsRory aboard Saturday August 1 2020

Bottom video: THINK ABOUT IT breaking his maiden over 1200m @kemblaraces with @HutchingsRory aboard Saturday July 30 2022

Spot the difference! @PrideRacing pic.twitter.com/S3PM199F1j

— Proven Thoroughbreds 🟢⚫️ (@ProvenTbreds) July 31, 2022
She was unplaced at her only start but that was on a very heavy track at Warwick Farm. Thought the run still had plenty of merit and her trials leading into the debut were well above average. She's by HELLBENT, who finished the season with a flurry of winners and hopefully this filly can soon add to her sire's tally. Another thing in her favour is she wears the Yarraman Park brand (like SCALLOPINI, GOTTA KISS, RED RUBI etc).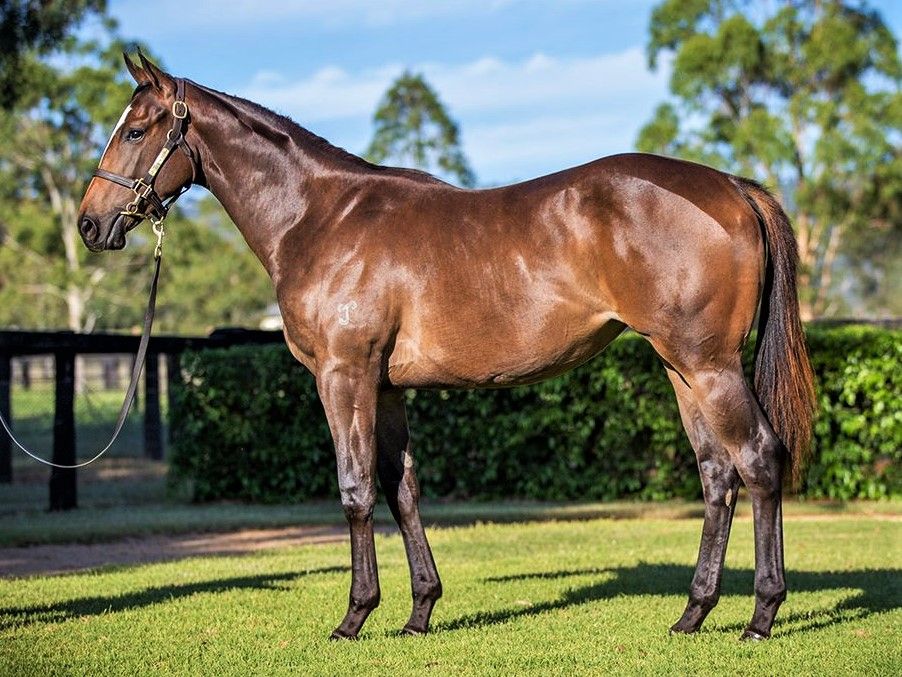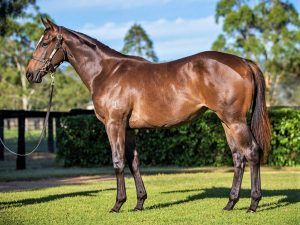 Managed three starts in his first preparation as a 2YO and came away with a city win and two city placings. He was very raw and can only improve as a 3YO. Interestingly, the horse that beat him last start has since won at stakes level.
One ride, one win for Victorian-based hoop @TheBeeegan at @BrisRacingClub aboard HANG FIVE. I wonder if we'll see Billy in the @odearacing silks up in the Sunshine State more often? 🤔💭 #QLDisRacing🏇 pic.twitter.com/IP4ndLHbvY

— RaceQ (@RaceQLD) March 23, 2022
---
SIRES ON FIRE
SPIRIT OF BOOM
We selected him last year in this segment and boy didn't he deliver in season 2021-22. His 2YO crop excelled, winning 35 races (23 individual winners) at an elite strike rate of 43.4%. He also produced a pair of juvenile stakes winners including Proven Thoroughbreds' PALAZZO SPIRIT. His total number of winners climbed to 132, 11 more than his tally from the previous season.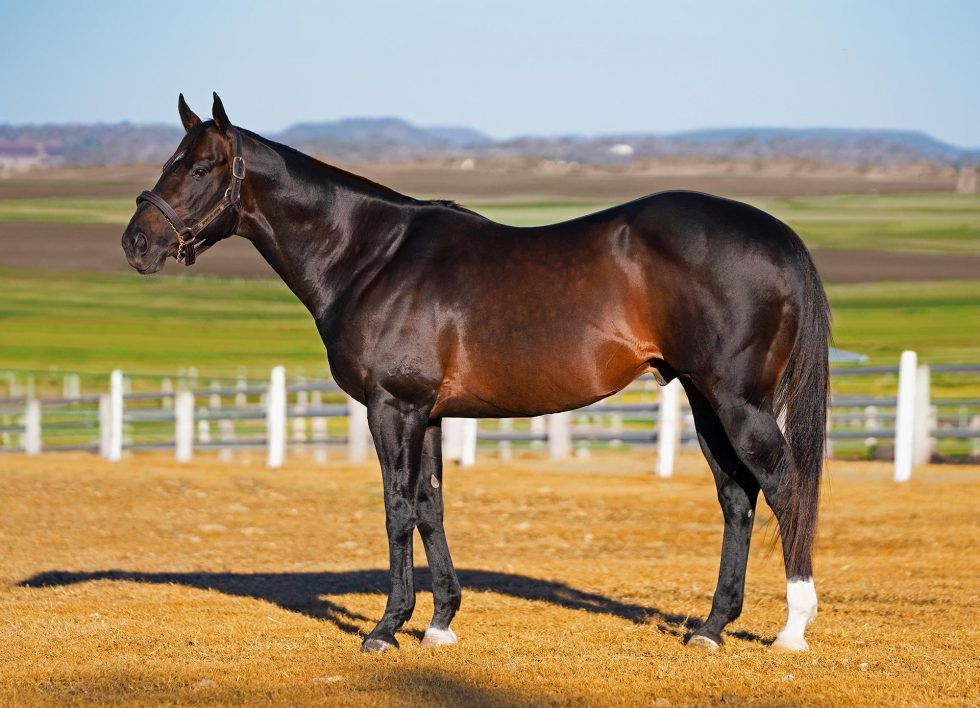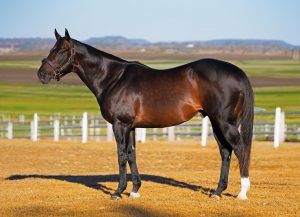 2.5% share = $5,200 inc GST
2.5% share = $4,925 inc GST
RUBICK
Coolmore may live to regret moving RUBICK on to Swettenham Stud. The ENCOSTA DE LAGO stallion has been producing winners everywhere since switching to Victoria. He's assembling quite a promising team of horses for the new season including highly-rated 3YOs JACQUINOT & LINCOLN SQUARE. Proven also has benefited from RUBICK's upturn through horses like RED RUBI, RUBINOCCHI and CONTEMPTUOUS (all Saturday metropolitan winners with stakes potential).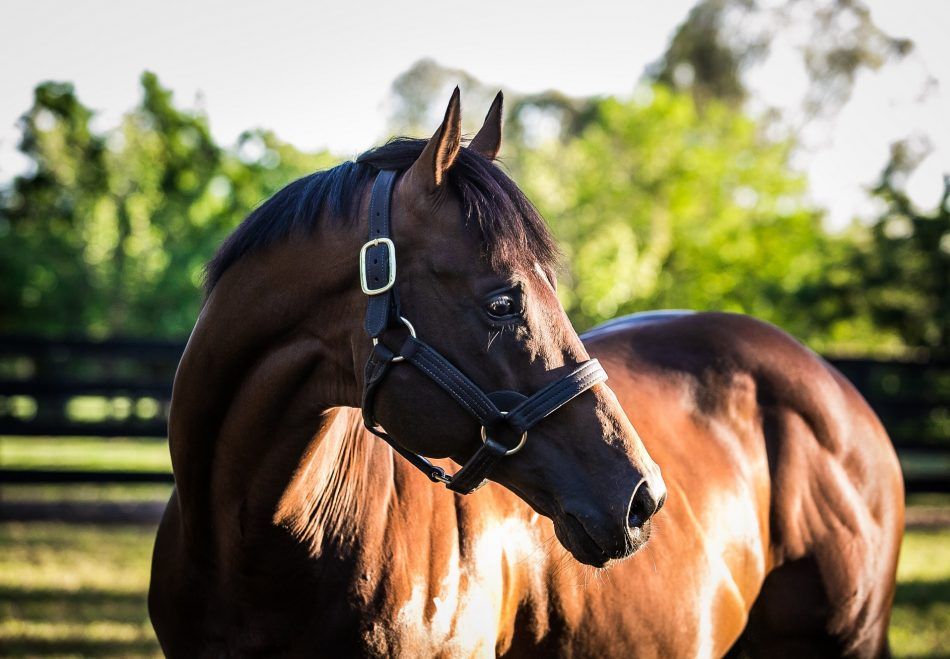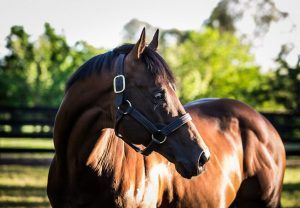 2.5% share = $2,575 inc GST
2.5% share = $3,625 inc GST
---
RETIREES
As we unveiled new horses in the season just gone, we also bid farewell to some. Through our many connections in the industry, we are fortunately able to secure the future of our racehorses in retirement, whether it be for breeding, equestrian, pleasure riding or other disciplines.
GREENSPAN, a multiple Randwick winner, has taken to the equestrian discipline like a duck to water. He featured at the 2022 Sydney Royal Easter Show and has built a special bond with his owner/rider Emma Cox.
We also had a handful of mares sold to become mothers for the first time. KYLEASE, a $415k earner on the track, was purchased by Eureka Stud for $240k while SALTOREE, a city maiden winner, went to Glenlogan Stud for $270k.
GREENSPAN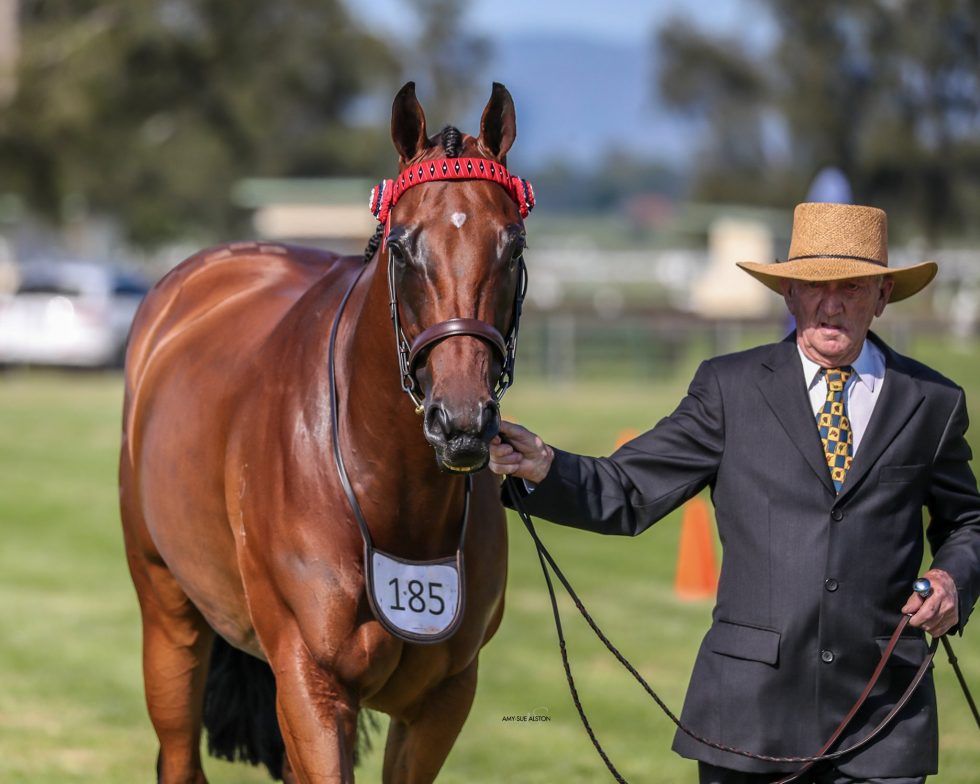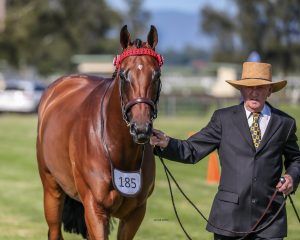 KYLEASE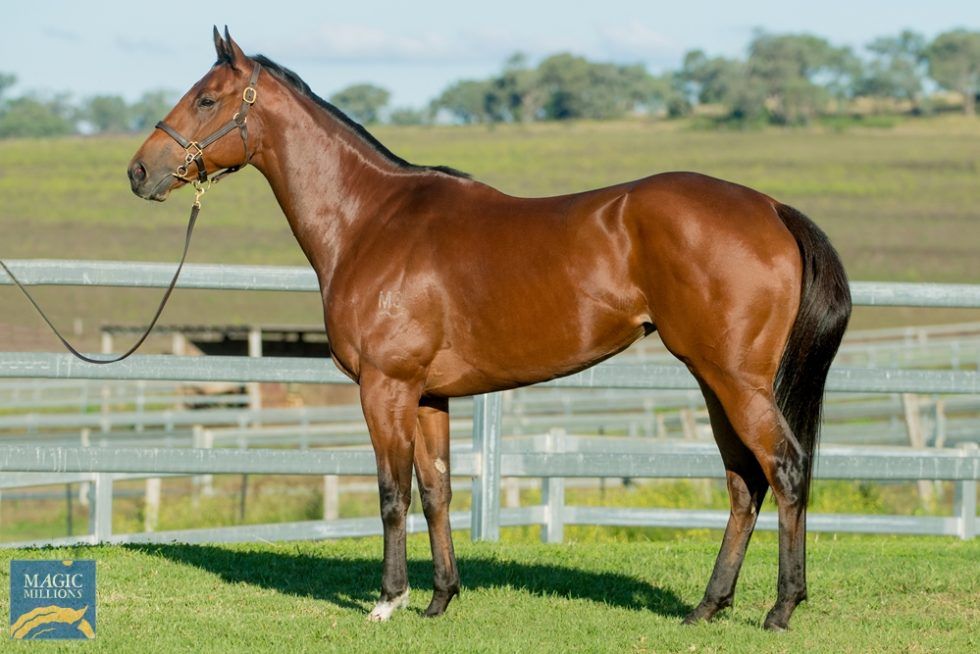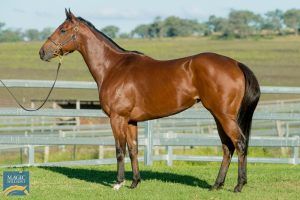 SALTOREE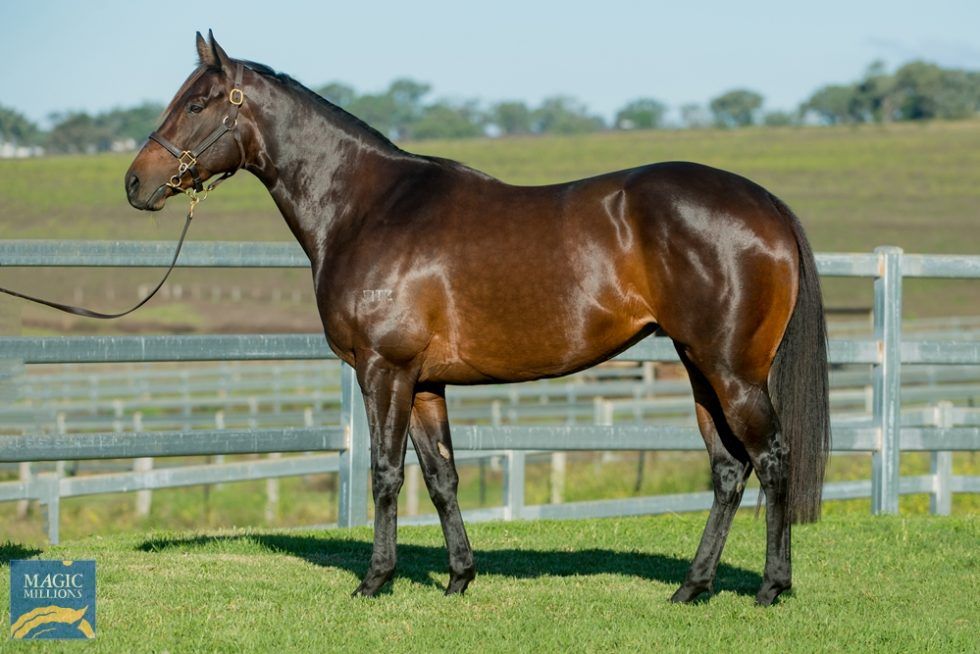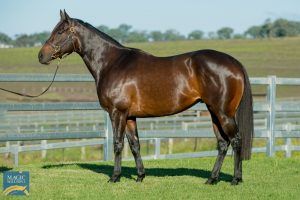 ---
CHALLENGES
As we embark on another season, it's also pertinent to acknowledge the challenges currently facing the industry.
Hitherto, the thoroughbred market has proven to be almost impervious to economic trends. Despite interest rates rising and a general downturn in consumer confidence, the demand for equine athletes remains as strong as ever, evidenced by record prices at both the yearling and broodmare sales this year. The big question now is how long will this market resilience last? Will we finally see a softening in prices next year? If we don't, Proven Thoroughbreds will have to be more selective than ever in 2023.
Another challenge for racing participants is of course the cynical rivalry that simmers between NSW and Victoria. Both states need to start making decisions for the good of the industry as a whole rather than purely self interest. At the moment, the national body has next to no power and it is to the industry's detriment. The 'pop up' races concept has reached its zenith, with every new announcement being met with more cries of a misallocation of funding. And it's hard to argue with, especially when you consider the prizemoney differentials between some races. The $2 million Ingham, which has replaced the Group 2 Villiers Stakes (1600m), is now worth more than the $1.5 million Group 1 Epsom!? Whilst we can't complain about prizemoney increases, the distribution of prizemoney is surely something that needs to be reviewed.
The latest hike in stallion service fees could also prove problematic. Some of the prices being put up, particularly for new sires, has raised a few eyebrows. In a couple of years time, when the foals born from these service fees go through the sale ring, reserves will be high as breeders try to recoup costs. That will more than likely mean lower clearance rates.
---
LOOKING AHEAD
The best thing about racing is 'the great unknown' of what lies ahead. Which horse or horses will achieve greatness, which ones won't?
The anticipation and excitement that comes with the racehorse ownership journey is unique and has to be experienced at least once in a lifetime.
Luckily, as syndicators we experience all the thrills and spills many times over and are forever grateful we can. Nothing gives us more satisfaction than seeing the joy on owners' faces when their horse comes in first. It makes all the hours spent travelling to sales, scouring catalogues, researching pedigrees and undertaking mundane administration, worthwhile.
Proven Thoroughbreds would like to take this opportunity to thank the ongoing support of our clients (both old and new).
We hope to see you in the winners' circle soon!