JAMIE WALTER
PROPRIETOR & MANAGING DIRECTOR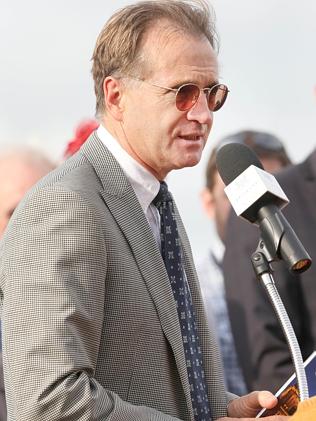 "Having enjoyed immense success in the racing industry, Jamie Walter of Proven Thoroughbreds knows what it takes to make it in the syndication business."
"Jamie does a fantastic job. He's an intelligent guy but gives you free rein and looks after the clients, He's one of the most professional people I've worked with and a very honest operator."
Jamie's lifelong passion for racing can be traced to the childhood competition of shows and pony club sports days at Mudgee in the Central West of NSW. At the age of 20 Jamie bought his first racehorse from beneath the big Moreton Bay fig tree at William Inglis' Newmarket Sales Complex. Fatefully that $900 purchase, racing as Docalter, went on to win 7 races including a trio of successes in town. The dye had been cast!
Jamie Walter established Proven Thoroughbreds in 2002 and after a long association with the late Guy Walter (Jamie's brother), now has horses trained in four states.
Innumerable winners and dying maidens followed whilst Jamie pursued a career in radio as an announcer at Sydney's 2UW and Triple M. Aware that John Laws and Doug Mulray were in a different class, Jamie headed overseas in 1983 working in the US under Hall of Fame trainer NEIL DRYSDALE in LA and later MARK TOMPKINS at Newmarket in England.
On his return Jamie joined with a handful of friends to race city winners and stakes place-getters like Gerard, Swanky Sea, Ardiles, Lady Canaveral and Wittenberg whilst assisting his late brother Guy Walter.
A subsequent decade in the financial derivatives industry and sports journalism at 2GB failed to quell the pull of racing. So, in 2002, Jamie launched Proven Thoroughbreds with little fanfare. Since then the black and lime green colours have been carried by hundreds of horses including multiple Stakes and City Winners.
Racing manifold horses over 30 years has not been without its lessons.
Luck and hard work are more likely to produce a good horse than any magical formula or self-perceived gift.
Without exception everybody buys a dud!
Owning a winner is a rare and indescribable thrill.
Like any industry, communication is paramount.