Price:$2375 inc GST (2.5%)
Incentives:
"A correct, scopey individual by a sire whose progeny seem perfectly suited to my patient style."
BOBS INCENTIVE SCHEME
$22.5k bonus on each win as a 2YO & 3YO on NSW racetracks
More than $160 million in bonuses paid out to date
Like promising stablemate THINK ABOUT IT, this colt is by a SADLER'S WELLS sireline from a FLYING SPUR mare!

Proven has raced three VANCOUVER's to date – stakes winner CANADIAN DANCER, and recent 3YO winners VANTAN EXPRESS & VANDINI.

Has the physique and scope to grow into a horse that will run at least 1600m, which has become the dominant trait in VANCOUVER's stock.

This colt is inbred to DANEHILL 3m x 4m, the exact same duplication is seen in three of VANCOUVER's seven stakes winners – OVERPASS, YALETOWN & MOUNT PLEASANT.

FLYING SPUR is one of the leading broodmare sires in the world with almost 200 stakes performers including HOME AFFAIRS, SEBRING, PREFERMENT, PIERATA & THE CHOSEN ONE.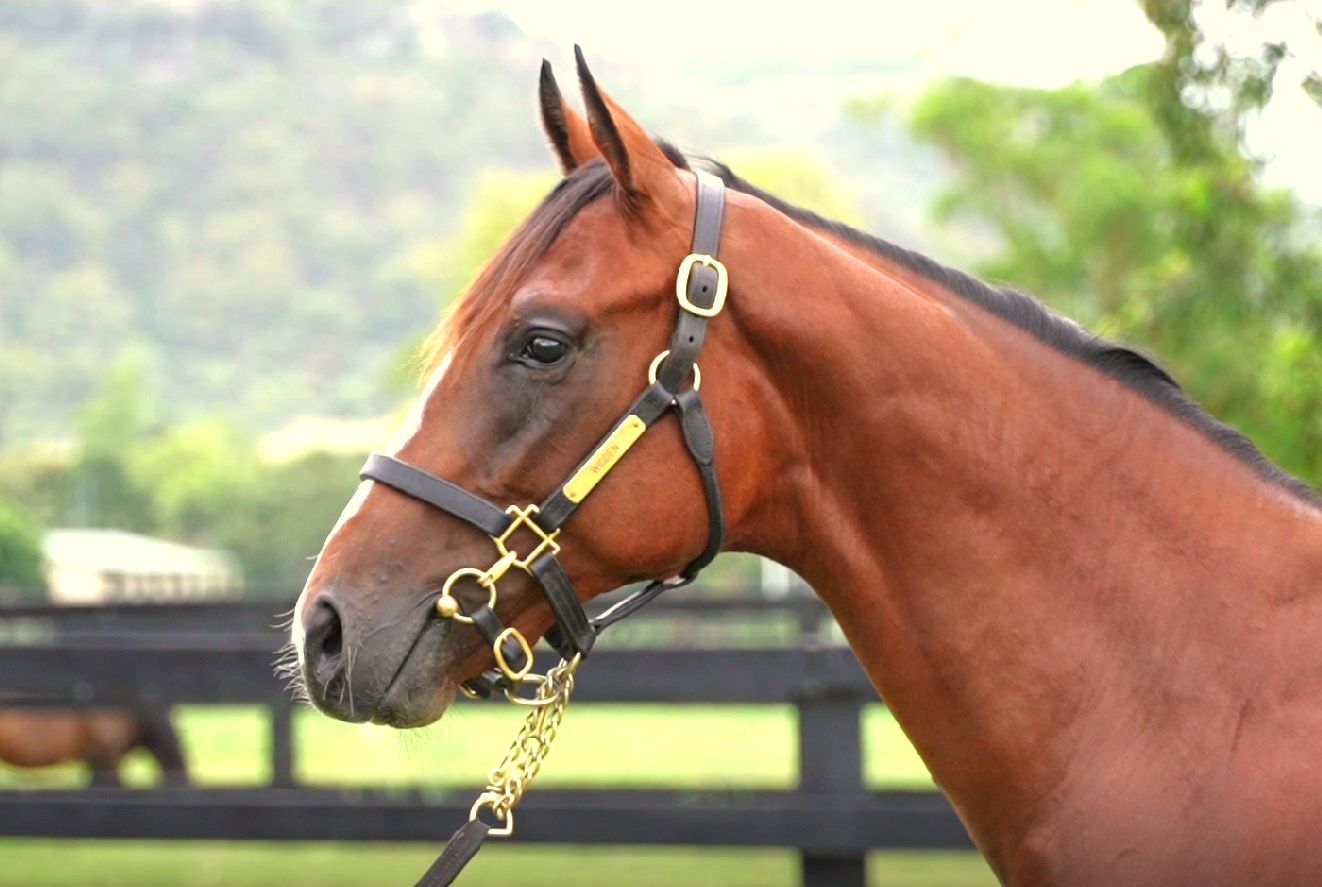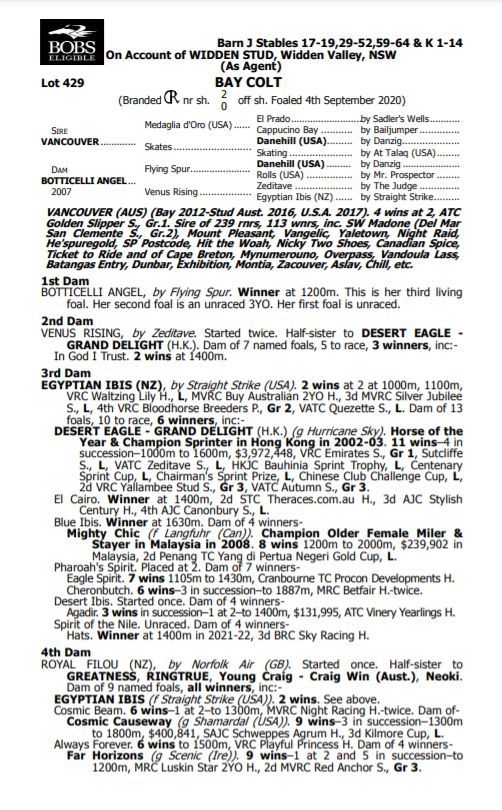 In your message please specify the horse and share percentage you are interested in.