Price:$3350 inc GST (2.5%)
"No sire has had a better last 12 months than SHAMUS AWARD and this filly is typical of the quality he puts into this stock."
By sire sensation SHAMUS AWARD, a champion son of SNITZEL who has produced 17 stakes winners from only four crops to race, highlighted by INCENTIVISE, DUAIS, EL PATRONESS, MEDIA AWARD, SWATS THAT & the Joe Pride-trained Group 2 winner BRUTALITY.

Since 2019, SHAMUS AWARD's progeny has skyrocketed in the sale ring. With average yearling prices increasing by more than 500%! This filly represented outstanding value at $100k + GST, given the sire's service fee is now $88k.

Strong, correct first foal that looks more precocious than most of the breed.

Carries a duplication of DANEHILL within the first four generations, like SHAMUS AWARD's stakes winners MEDIA AWARD, SOUL PATCH, SOVEREIGN AWARD, FLYING AWARD & ENCHANTED HEART.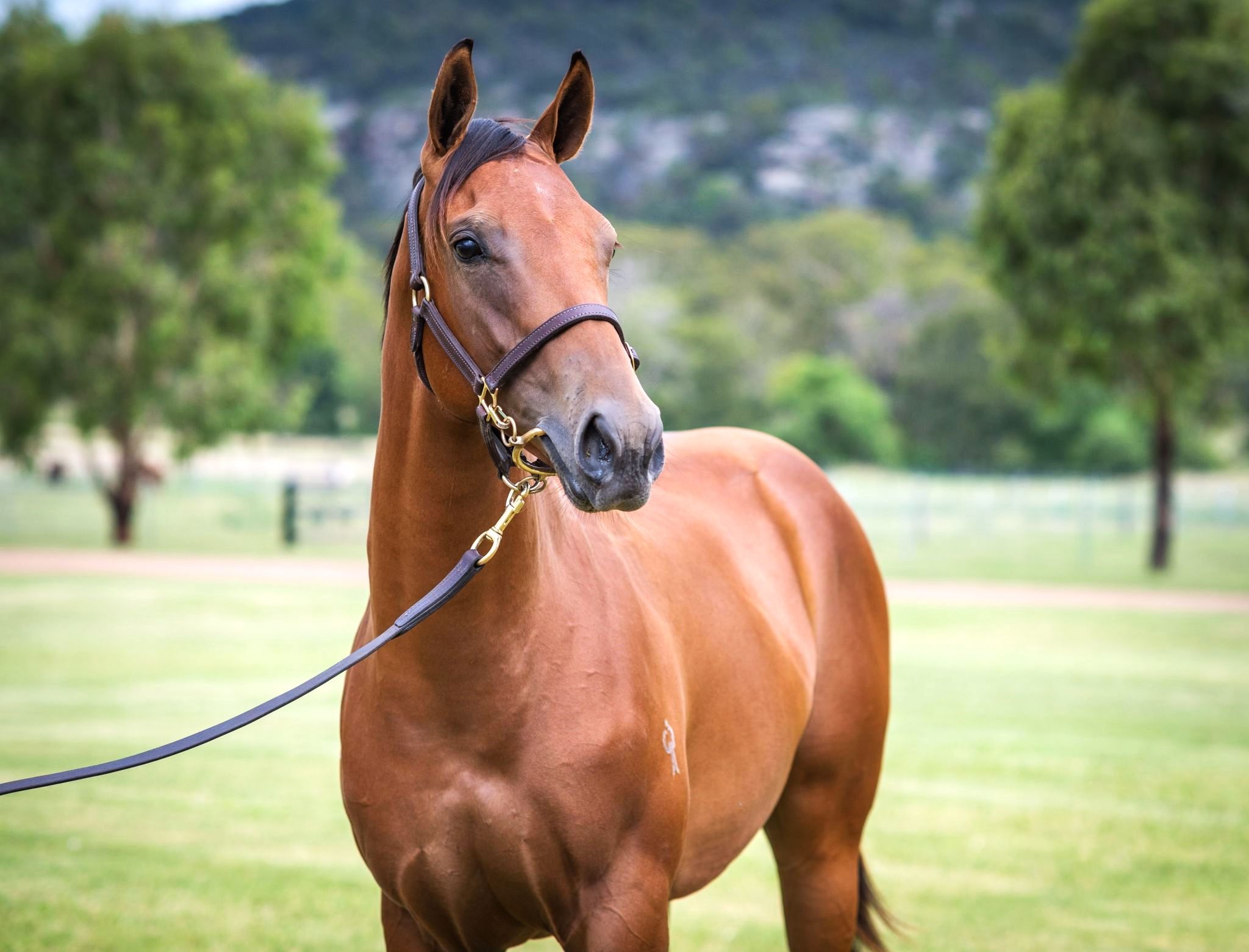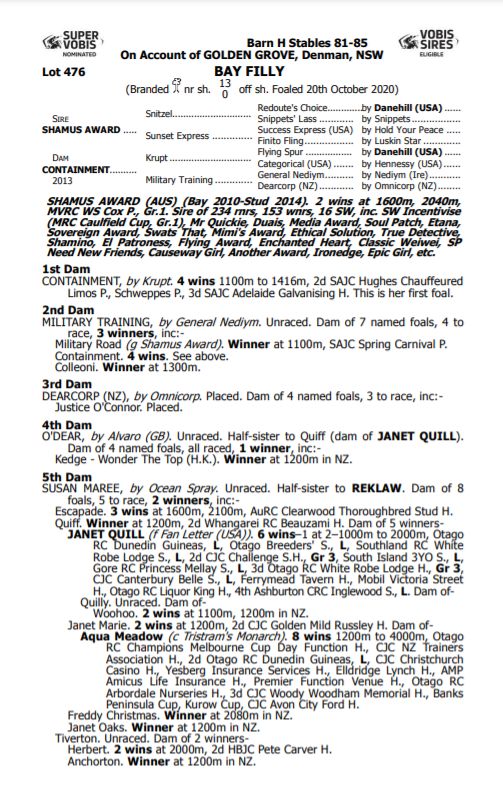 In your message please specify the horse and share percentage you are interested in.