Trainer: Steve O'Dea & Matt Hoysted
Price:$3,159.09 + GST (2.5%)
Incentives: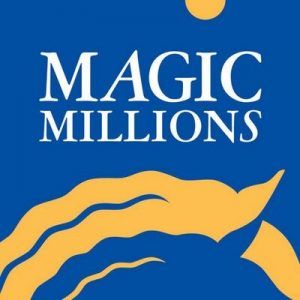 RACE SERIES
Eligible for $10.25 million Gold Coast raceday for duration of career (races programmed for 2YOs & Up from 1000m-2200m)
BOBS INCENTIVE SCHEME
> $20k bonus on each win as a 2YO & 3YO on NSW racetracks
> More than $141 million in bonuses paid out to date
> Trainer Steve O'Dea has a career winning strike rate of 31% when travelling horses to NSW
"A filly by a first-season sire we've been really impressed by. She's typical of the I AM INVINCIBLE breed, well balanced with a great shape."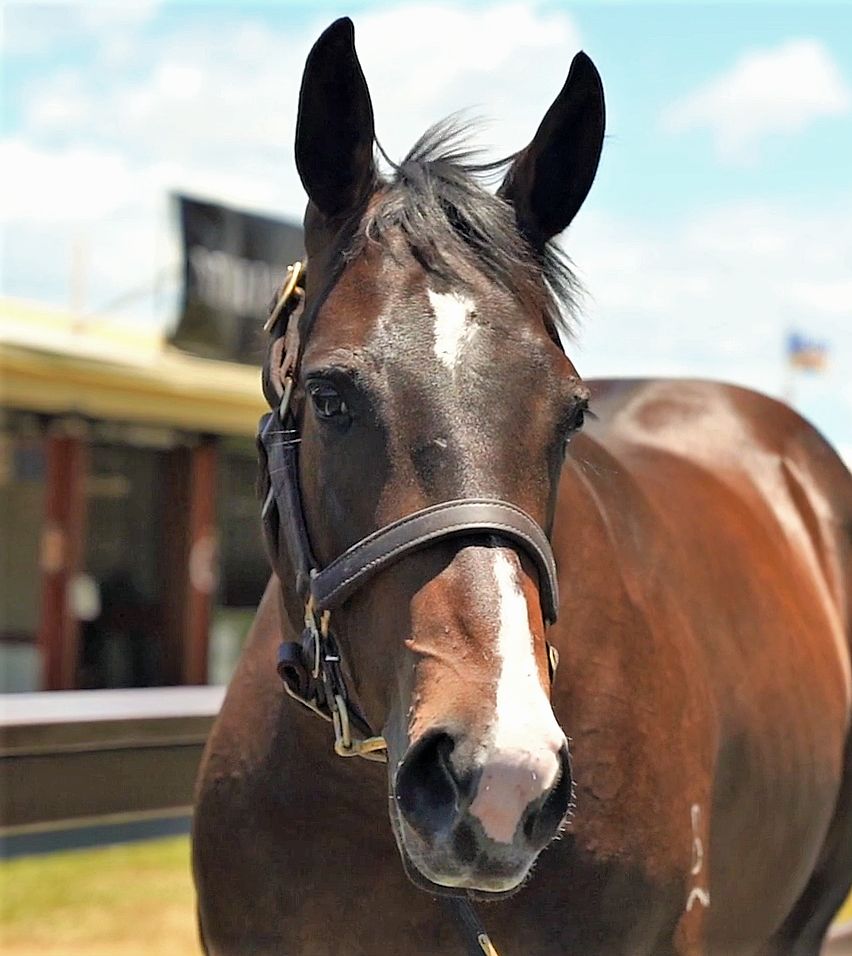 Key factors
Sire – HELLBENT
Fast Group 1 winning son of champion sire I AM INVINCIBLE
Won as 2YO, 3YO, 4YO & 5YO, ammassing $900,000 in 23 starts 
First yearlings sold in 2021 averaged more than $130,000
Bred on the highly successful GREEN DESERT double cross
Dam – KENNOCHA
5 x metropolitan winning daughter of LONHRO
From a well performed Godolphin family that includes Group winners like GAULOIS, CELTS and LA TENE
Breeders Kenmore Lodge have retained a 10% share of this foal
Nicks
I AM INVINCIBLE x LONHRO cross = 6 winners and 1 stakes placegetter from 7 starters
BROWN FILLY (AUS)

Foaled 1st September 2019

---

| | | | |
| --- | --- | --- | --- |
| Sire | I Am Invincible | Invincible Spirit | Green Desert |
| HELLBENT (AUS) | | Cannarelle | Canny Lad |
| 2012 | Volkaspray | Volksraad | Green Desert |
| | | Spraypaint | Crested Wave |
| Dam | Lonhro | Octagonal | Zabeel |
| KENNOCHA (AUS) | | Shadea | Straight Strike |
| 2011 | Dinna Fash | Canny Lad | Bletchingly |
| | | Leetrela | Alert |

---

HELLBENT (AUS) (Bay 2012-Stud 2018). 7 wins–1 at 2–1000m to 1200m, A$901,450, MVRC William Reid S., Gr.1, VRC Inglis Dash, ATC McGrath Estate Agents 2YO P., Ranvet H., MRC Mypunter.com H., Toronado H., 2d MVRC William Reid S., Gr.1, 3d MRC Oakleigh P., Gr.1, ATC Hall Mark S., Gr.3, City Tatt's RC Brian Crowley S., L, 4th MRC Oakleigh P., Gr.1. Grandson of a half-sister to SW Zephyr Art. His oldest progeny are yearlings.

1st dam

KENNOCHA, by Lonhro. 5 wins at 1000m, 1100m, A$145,050, WATC Carbine Club of Hong Kong H., Fires Appeal H., Bush Fire Appeal Raceday H., Westspeed H., Bonanza H., 2d WATC Perth Racing H., Telstra Fashion Festival H., Westspeed H., 3d WATC Westspeed H. Sister to CELTS (dam of LA TENE, GAULOIS). This is her second foal. Her first foal is a 2YO.

2nd dam

DINNA FASH, by Canny Lad. 2 wins-1 at 2-at 900m, 1400m, AJC Veilmond H., 2d STC Allen's Soothers H., 4th AJC Reginald Allen H., L. Half-sister to APPOINT. Dam of 12 foals, 9 to race, all winners, inc:-

CELTS (Lonhro). 4 wins at 1100m, 1200m, A$337,835, ATC Birthday Card S., Gr.3, City Tatt's RC Governor Macquarie Cup, L, MVRC Mitchelton Wines Premium H., AJC Sadleir P., 2d ATC Fireball H., L, Eskimo Prince S., L, MRC Sportingbet Sprint Series Final S., L, STC Schweppes Sparkling Mineral Water 2YO H., 3d STC Magic Night S., Gr.2, Gosford Guineas, L, 4th ATC Sheraco S., L. Dam of-

LA TENE (Helmet). 3 wins-2 at 2-at 1400m, A$373,375, to 2019-20, VRC Sires' Produce S., Gr.2, MRC Angus Armanasco S., Gr.2, Ladbrokes Enhanced Odds 2YO H., 2d MVRC Palentino Outstanding First Crop P., 3d MRC Clanbrooke Racing 2YO P.

GAULOIS (Street Cry). 8 wins-1 at 2-from 1350m to 1600m, A$857,325, to 2019-20, BRC Eagle Farm Mile, Gr.3, ATC Civic S., L, Hawkesbury RC Rowley Mile H., L, ATC Bowness Stud Mile, TAB 2YO H., MVRC Dominant 60 Years H., ATC TAB Rewards H., 2d ATC Winter S., L, WATC Sir Ernest Lee-Steere Classic, L, SCTC Wayne Wilson H., L, ATC TAB Rewards H., Casino Prince at Vinery 2YO H., Schweppes 2YO P., Turf Club H., 3d ATC Doncaster Prelude, Gr.3, Carrington S., L, VRC Macedon & Goldfields H., Silver Bowl Series Final H., ATC Schweppes 2YO P., BRC Doomben Mile H., ATC Agency Real Estate H., Poitrel Hall of Fame H., Light Horse Brigade 2YO P., BRC TAB P., 4th Western Australian Guineas, Gr.2, ATC Winter Challenge H., L, BRC Bernborough H., L-twice.

Trigger. 3 wins at 1400m to 2020-21 in Aust.

Kennocha. 5 wins. See above.

Kraftwerk. 5 wins to 1200m, A$226,740, BRC Coke Zero P., Women's Cancer Foundation H., MRC Sporting Globe H., 2d Ballarat TC Magic Millions Ballarat 3YO Classic, VRC RSL P., BRC Hotel LA H., VRC AR Creswick Series Heat H., MRC Race-Tech Australia H., MRC (Mornington) Morningtondental.com.au H., 3d MRC Mitavite Challenge Heat H., SCTC Coastline BMW 5 Series H., GCTC Jaguar F-Type H., Toowoomba TC Toowoomba Plastics P.

Euripedes. 3 wins from 1800m to 2000m, A$89,000, STC Colonel Crawford Lifestyle Cars H., Giddy-Up Day H.

Gramercy. 2 wins at 1100m, 1200m, AJC Gough Whitlam H., Woodbine H., 2d BTC Paddo Tavern H., 3d AJC McGrath Estate Agents H., BTC Tomstips.co.au H.

Termination - Mainland Shuttle (H.K.). Winner at 1400m, AJC CVD Ladies Auxiliary H., 2d STC Pages Event Equipment H., HKJC Kowloon City H., Castle Peak Bay H., Garden Road H., 3d AJC Princesses Welcome P., HKJC International Jockeys Championship, St Andrew's Challenge H., Creasy H., Swaine Cup H.

Rebels. 4 wins to 1400m in Aust.

Liquid Dinna. 3 wins at 1200m to 2019-20 in Aust.

McFerrin. 3 wins at 1200m, 1600m in Aust.

Alright. Unraced. Dam of-

Hinchin Miss. 2 wins at 1200m, 1350m, 3d SAJC Killer Queen Experience H.

3rd dam

LEETRELA, by Alert. Winner at 2, STC HRC Design Services H., 2d STC Garden Island H. Sister to WARNED, half-sister to SHOW COUNTY. Dam of 6 foals, 5 to race, 4 winners, inc:-

APPOINT (Alquoz). 11 wins-1 at 2-to 1200m, A$494,858, VATC Rubiton S., Gr.3, STC Moet & Chandon H., L-twice, VATC Kevin Heffernan P., MVRC Shorengro H., STC Arctic Coast H., Eugene H., 2d MVRC Schweppes S., Gr.2, AJC Shorts H., Gr.3, VATC Jack Holt Welter H., 3d VATC Schillaci S., Gr.2, MVRC Schweppes S., Gr.2, SAJC DC McKay S., Gr.3-twice, AJC Hall Mark S., L, VATC Christmas H., L, STC Questing Quality H., SAJC Cheltenham Function H., 4th VATC Oakleigh P., Gr.1, SAJC Goodwood H., Gr.1, STC Star Kingdom S., Gr.3.

Dinna Fash. 2 wins. See above.