Trainer: Steve O'Dea & Matt Hoysted
Price:$4,477.27 + GST (2.5%)
Incentives: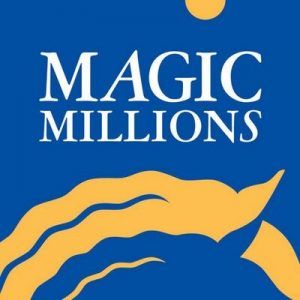 RACE SERIES
Eligible for $10.25 million Gold Coast raceday for duration of career (races programmed for 2YOs & Up from 1000m-2200m)

LADIES ONLY SYNDICATE
Race for a $500k bonus in both the Magic Millions 2YO Classic & 3YO Guineas!
BOBS INCENTIVE SCHEME
> $20k bonus on each win as a 2YO & 3YO on NSW racetracks
> More than $141 million in bonuses paid out to date
> Trainer Steve O'Dea has a career winning strike rate of 31% when travelling horses to NSW
"This is a strong, compact filly by a champion sire. She looks like she will run early, hence why we made her our 2021 ladies only syndicate."
Key factors
Sire – EXCEED AND EXCEL
Dual Group 1 winning son of the immortal DANEHILL
Twice beat older horses at Group 1 level, retiring with a timeform rating of 126 
Champion international sire approaching 200 individual stakes winners (only the second Australian-born sire to reach the 150 milestone)
More juvenile stakes winners than any stallion ever
Leading Australia progeny includes OVERREACH, GUELPH, BIVOUAC, HELMET, MICROPHONE, EARTHQUAKE, etc
Dam – SQUANDERED
One of nine winners from ISOLDA (by SIR TRISTRAM) including multiple stakes winner BID SPOTTER
By emerging broodmare sire HIGH CHAPARRAL (9.7% stakes performers to runners)
First foal sold for $600,000 (this is the second foal)
Nicks
EXCEED AND EXCEL x SADLER'S WELLS broodmare sireline cross = 62 winners, 9 at stakes level (14.5%)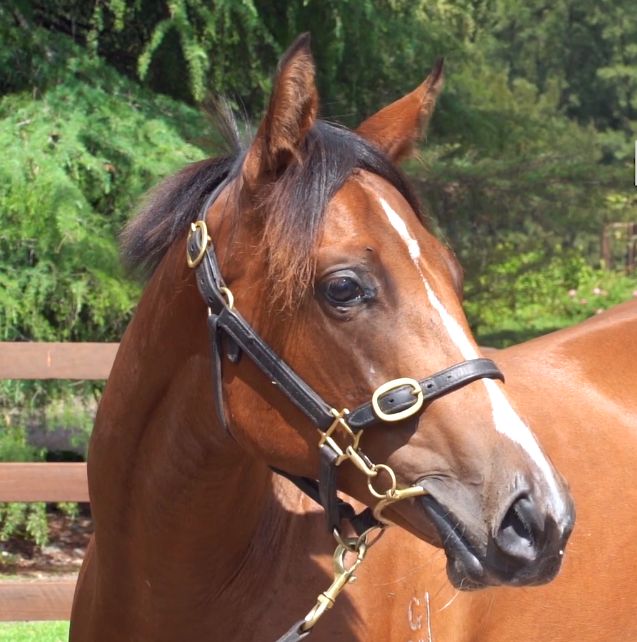 BAY FILLY (AUS)

Foaled 29th September 2019

---

| | | | |
| --- | --- | --- | --- |
| Sire | Danehill | Danzig | Northern Dancer |
| EXCEED AND EXCEL (AUS) | | Razyana | His Majesty |
| 2000 | Patrona | Lomond | Northern Dancer |
| | | Gladiolus | Watch Your Step |
| Dam | High Chaparral | Sadler's Wells | Northern Dancer |
| SQUANDERED (AUS) | | Kasora | Darshaan |
| 2013 | Isolda | Sir Tristram | Sir Ivor |
| | | Sharpatan | Diesis |

---

EXCEED AND EXCEL (AUS) (Bay 2000-Stud 2004). 7 wins-2 at 2, VRC Newmarket H., Gr.1. Champion Sire in Aust. in 2012-13. Sire of 2211 rnrs, 1554 wnrs, 184 SW, inc. Excelebration (Deauville Prix Jacques Le Marois, Gr.1), Overreach, Guelph, Bivouac, Mr Stunning, Microphone, Earthquake, Margot Did, Amber Sky, Flamberge, Helmet, Queen Supreme, September Run, Reward for Effort, Exceedance, Outstrip, Sidestep, Fulbright, Best Terms, Heavy Metal, etc.

1st dam

SQUANDERED, by High Chaparral. Unraced. Half-sister to BID SPOTTER, Danoiserie (dam of JOLIE BLONDE). This is her second foal. Her first foal is a 2YO.

2nd dam

ISOLDA, by Sir Tristram. Joint second top filly on The 1994-95 Australasian 2YO Classification. 2 wins at 2, A$411,840, AJC Champagne S., Gr.1, Te Poi 2YO H., 2d AJC Sires' Produce S., Gr.1, QTC Castlemaine S.H., Gr.1, Sires' Produce S., Gr.1, AJC Governor Macquarie 2YO H., 3d AJC Australian Oaks, Gr.1, STC Reisling Slipper Trial S., Gr.2, Heritage S., L, 4th AJC Flight S., Gr.1. Three-quarter-sister to Vahine (dam of MAHUTA, ANLON). Dam of 13 foals, 11 to race, 9 winners, inc:-

BID SPOTTER (Redoute's Choice). 9 wins from 1500m to 2400m, A$599,345, TRC Hobart Cup, Gr.3, ATC Manion Cup, L, City Tattersalls Club Cup, L, AJC Secret Savings H., BRC Goa Get Noticed H., GJI Data Intelligence H., AJC SCCF K Callander Fellowship H., STC Hyland Race Colours H., 2d STC Frank Underwood Cup, L, BRC Rochele Painting H., 3d AJC Australia Day Cup, L, Breeders' P., L, GCTC Magic Millions Stayers Cup.

Mastercraft. 4 wins to 1400m, A$79,630, MRC Woorak H., 2d MRC Ken Sturt H.

Danoiserie. 4 wins-1 at 2-from 1100m to 1800m, A$120,065, QTC Royal Children's Hospital Foundation H., 2d AJC Bacardi Breezer H., STC Spring Valley Vibe H., Bradley Photographers H., 3d AJC Kokoda H., Gregory & Carr Funerals Delta H., Liverpool H., STC Peppers Fairmont Resort H. Dam of-

JOLIE BLONDE (Testa Rossa). 4 wins at 1200m, 1250m, A$154,238, MRC (Mornington) Hareeba S., L, Counting House Restaurant H., Orbit Fitness H., 2d MVRC National Union of Workers H., 3d MVRC Dominant H., 4th VRC Frances Tressady S., Gr.3.

Rancho Montoya. 2 wins-1 at 2-at 1200m, 1600m, BRC DHL Express P., 2d BRC Variety Children's Charity 2YO P., SCTC Ursin.Dk Hairsalon H., Ipswich TC Follow at Ipswichturfclub H., 3d BRC Moda Events Portside H.

Mei Lin. 2 wins at 1200m, 1800m, AJC Sydney City Lexus H., 2d AJC James White H., 3d AJC In Joyment H. Dam of-

Fuwa. Winner at 900m in Aust. Dam of-

Baller. 4 wins to 1250m, A$291,015, to 2019-20, ATC Spark of Life H., Sydney Markets H., Bowermans Furniture H., 2d ATC 2019 Membership H., 3d BRC Bottle-O H., Qld Tatt's RC Four Pines Pacific Ale P.

Ireland's Teardrop. Winner at 2100m, ATC Wyong H., 3d ATC Alea Actuarial H., 4th MRC Ethereal S., L.

3rd dam

Sharpatan, by Diesis. 2 wins in U.S.A, 2d Agua Caliente Tijuana H., L, 3d Agua Caliente Las Californias at Tijuana S., L. Sister to CHINESE JUSTICE (dam of STRIKE HARD, DR MORE, PRESUMED INNOCENT), three-quarter-blood-sister to Guilty Secret, Oriental Mystique (dam of XTRA), half-sister to Amerigo. Dam of 10 named foals, 7 to race, 5 winners, inc:-

ISOLDA (Sir Tristram). 2 wins. See above.

Vahine. Unraced. Dam of-

MAHUTA (Flying Spur). 6 wins from 1400m to 1600m, A$1,752,960, MRC Sandown Guineas, Gr.2, Autumn S., Gr.2, VRC Carbine Club S., Gr.3, GCTC Magic Millions Guineas, RL, MRC Gothic S., L, 3d MRC Memsie S., Gr.1, Bletchingly S., Gr.3.

ANLON (Stratum). 7 wins to 1500m, A$285,280, VRC Chester Manifold S., L, George Watson H., 2d MVRC Sportingbet H., Ballarat TC City of Ballarat Tonks P., 3d MRC National Jockeys' Trust H., 4th Warrnambool RC Wangoom H., L.

Smiling Star. Unraced. Dam of-

Backstage Star. Placed at 3 in Aust. Dam of-

LISTEN SON (Big Jesse). 10 wins from 1200m to 1600m, A$607,900, BRC Keith Noud H., L, Graystone Studio H., Robert Bax & Associates H., Coca-Cola Amatil H., Gympie Southside Shop H., Channel Seven H., Edgell Edge H., Peter McLennan H., 2d BRC Gunsynd Classic, Gr.3, BRC Sprint H., Gr.3, Lough Neagh S., L, Queensland Day P., L, Hinkler H., L, Qld Tatt's RC Recognition S., L, BRC Iceworks Bar Paddington H., Padua College H., Brisbane Fire Protection H., 3d BRC Sprint H., Gr.3, Qld Tatt's RC Tattersall's Open Mile, L, BRC CMA Recycling 3YO H., Thoroughbred Breeders H., 4th BRC QTC Cup, Gr.2, Victory S., Gr.2, GCTC Goldmarket H., L.