Trainer: Steve O'Dea & Matt Hoysted
Price:$2,590.91 + GST (2.5%)
Incentives: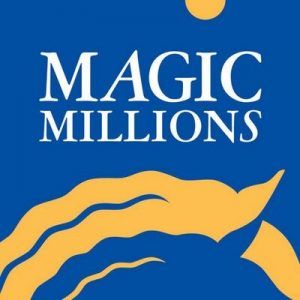 RACE SERIES
Eligible for $10.25 million Gold Coast raceday for duration of career (races programmed for 2YOs & Up from 1000m-2200m)
"I love this filly. She's a very athletic type with a good rein on her. FLYING SPUR has been a great broodmare sire and there's certainly plenty of FLYING SPUR about this filly."
QTIS INCENTIVE SCHEME
> Earn up to $80k for winning a Saturday metropolitan race (equivalent to Group 3 prizemoney)
> Receive up to $100k in bonuses on black type wins
> More than $2.5 million worth of prizemoney in races exclusive to QTIS horses
Key factors
Sire – BETTER THAN READY
4 x stakes winner, broke NORTHERN METEOR's 1200m Randwick course record
Won races as 2YO, 3YO & 4YO
Champion first season sire in 2018-19
Currently leading sire of 2YOs in Australasia
Progeny includes APACHE CHASE, ALPINE EDGE, THE ODYSSEY, BETTER REFLECTION, JAGGED EDGE, etc
Dam – FLYING STYLE
Half-sister to stakes winner CLASS APART
Out of stakes winner STYLISH LASS (defeated MISTEGIC & FAIR EMBRACE in Roman Consul Stakes at Randwick)
Nicks
BETTER THAN READY x FLYING SPUR cross = 4 winners from 6 starters
BETTER THAN READY with double DANZIG = ALPINE EDGE, PAREDO, ICED, RAGING POLE, GIRLS ARE READY, etc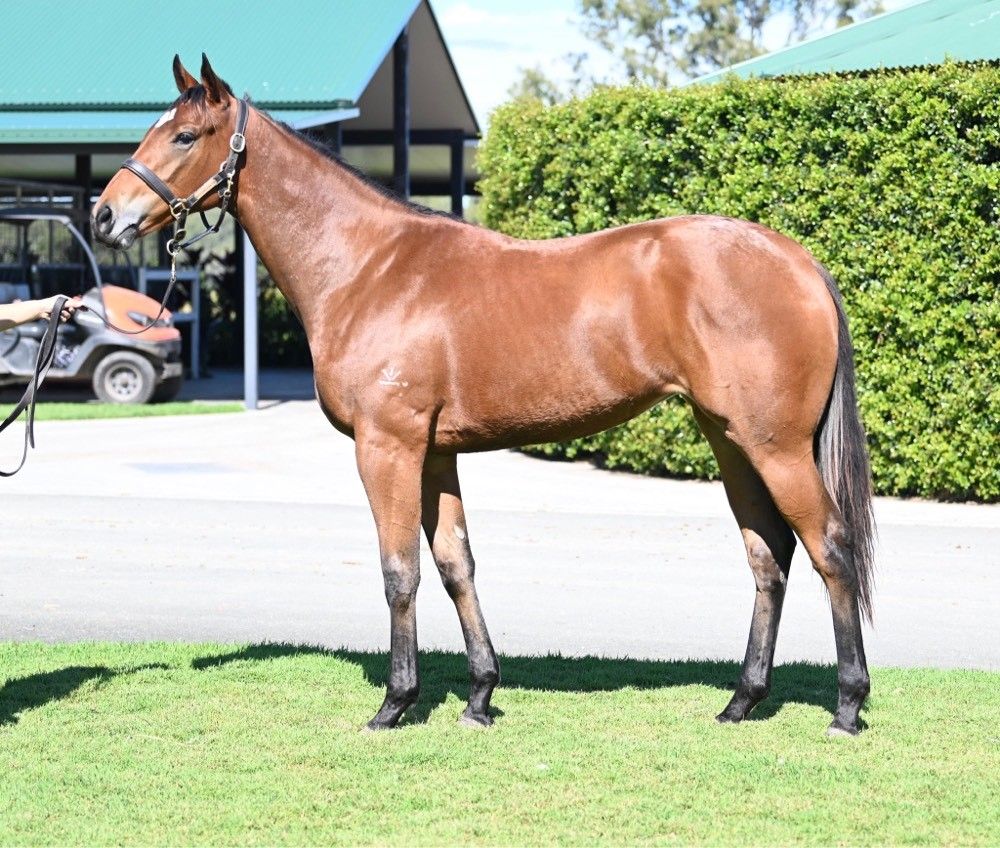 BAY FILLY (AUS)

Foaled 11th October 2019

---

| | | | |
| --- | --- | --- | --- |
| Sire | More Than Ready | Southern Halo | Halo |
| BETTER THAN READY (AUS) | | Woodman's Girl | Woodman |
| 2009 | Sally's World | Agnes World | Danzig |
| | | Sally Magic | Keltrice |
| Dam | Flying Spur | Danehill | Danzig |
| FLYING STYLE (AUS) | | Rolls | Mr. Prospector |
| 2009 | Stylish Lass | Barathea | Sadler's Wells |
| | | Princess Muzna | Shardari |

---

BETTER THAN READY (AUS) (Bay or Brown 2009-Stud 2015). 8 wins-1 at 2, ATC Brian Crowley S., L. Sire of 186 rnrs, 109 wnrs, inc. SW Alpine Edge (BRC BJ McLachlan S., Gr.3), Apache Chase, Better Reflection, Jagged Edge, The Odyssey, SP Paredo, Iced and of Better Than Best, Georgie's Pride, Betaima, Girls are Ready, Golly Hutt, Raging Pole, Ready to Roam, Well Prepared, Xanthus, Already Blessed, Better Get Set, Eelloh, Meglio di Falcrest, etc.

1st dam

FLYING STYLE, by Flying Spur. Unraced. Half-sister to CLASS APART. This is her third living foal. Her second foal is a 2YO. Dam of one foal to race-

First Class Miss (f. by Nicconi). Winner at 2, BRC Hamilton Hotel 2YO H.

2nd dam

STYLISH LASS, by Barathea. 4 wins-3 at 2-to 1400m, A$151,915, NSW Tatt's RC Roman Consul S., Gr.3, AJC Chifley 2YO H., Paul Keating 2YO H., 2d SAJC Terrific at Manor Lodge H., AJC Honda Accord 2YO P.H., 3d AJC Stan Fox S., Gr.2, Raconteur H. Dam of 8 named foals, 3 to race, all winners, inc:-

CLASS APART (French Deputy). 2 wins at 2, A$80,320, SAJC Oaklands P., L, 2d SAJC Walter Brown S., L, MRC Bib Stilwell BMW Classic, MVRC Members Equity Bank H., MRC Burberry H. Dam of-

Aragorn. 5 wins to 1400m, A$1,175, 351,358Rgt. in Malaysia, Selangor TC Malaysia 3YO Championship Final, Penang TC Cosmo A S., 2d Penang TC Christmas Day S., 3d Penang TC Malaysia 3YO Championship II.

Elite Flight. 5 wins from 1250m to 1600m, A$114,850, WATC City of Belmont H., 2d WATC Yellowglen H.

Shadow Goddess. 2 wins at 1200m to 2020-21 in Aust.

Sizzling Style. 2 wins at 1600m in 2019-20 in Aust.

Mr Temptation. Winner at 1400m in Aust.

High Style. Unraced. Dam of-

Stylemaker. 3 wins at 1200m, 1400m, A$100,290, VRC ATA Trainers' Trust H., 4th MVRC Inglis Banner 2YO S., RL.

3rd dam

PRINCESS MUZNA, by Shardari. 2 wins at 1¼m, 10¾f in GB. Half-sister to Dime Bag (dam of GUYS AND DOLLS, PAWN BROKER), Miss Rimex (dam of WARDEN COMPLEX - FLAMING LAMBORGINI (H.K.)), Wicken Wonder (dam of TRIPLE ASPECT, WONDERFILLY). Dam of 5 foals, 4 to race, 3 winners, inc:-

STYLISH LASS (Barathea). 4 wins. See above.

4th dam

BLUE GUITAR, by Cure the Blues. 2 wins at 1m, 8¼f, Windsor Staines H., 2d Sandown Satellite H., 3d Epsom Bridget H., Newmarket Never So Bold H. Half-sister to MELODY (dam of GUEST PERFORMER, SOJOURN), POLISHED SILVER, Castlemaine, Unmistakable (dam of CORN MAIZCAY). Dam of 8 named foals, all raced, 7 winners, inc:-

Dime Bag. 4 wins from 12¼f to 2m, Newmarket Tote Racing Post Ten to Follow S. Dam of-

GUYS AND DOLLS (Efisio). 3 wins-2 at 2-from 1200m to 1600m, Longchamp Prix La Rochette, Gr.3, Saint-Cloud Prix de Saint-Patrick, L, 2d Newbury Greenham S., Gr.3, 3d Saint-Cloud Criterium International, Gr.1. Sire.

PAWN BROKER (Selkirk). 5 wins-1 at 2-from 1m to 11f, £181,665, Newbury Arc Trial, L, 2d York Dante S., Gr.2.

Blushing Bride (Distant Relative). 2 wins at 2, Goodwood Racehorse Owners Association 2YO S., 3d Saint-Cloud Prix Saint-Roman, Gr.3. Dam of-

Ventus (War Emblem). Winner at 2, 3d Monbetsu Edelweiss Sho, L. Dam of-

SCARLET COLOR (Victoire Pisa). 3 wins-1 at 2-at 1600m, 1800m, 183,536,000¥, Tokyo Ireland Trophy Fuchu Himba S., Gr.2, Kyoto Pearl S., 2d Hanshin Sankei Sports Hai Hanshin Himba S., Gr.2, Sapporo Hokkaido Shimbun Hai Queen S., Gr.3, Nakayama Fairy S., Gr.3, 3d Hanshin Mermaid S., Gr.3, Sapporo Hokkaido Shimbun Hai Queen S., Gr.3, 4th Hanshin Mile Championship, Gr.1.

Miss Rimex. 3 wins-1 at 2-at 6f, 1m, Newmarket Sporting Index Financial Spreads H. Dam of-

WARDEN COMPLEX - FLAMING LAMBORGINI (H.K.) (Compton Place). 7 wins from 1200m to 1800m, £19,670, HK$4,868,500, HKJC National Day Cup, L, 1400m-in track record time, Doncaster John Gordon Chemists H.

Warden Rose. Unplaced. Dam of-

AVON PEARL (Avonbridge). 9 wins-3 at 2-from 1100m to 1750m in GB, Norway, Sweden and U.A.E, Jagersro Pramms Memorial, Gr.3, Taby Swedish Open Mile, L-twice, 2d Taby Swedish Open Mile, L-twice, Ovrevoll Polar Mile Cup, L.

Stay Cool. 2 wins at 7f, Curragh K & C Norton With Nastro Azzurro H.

Wicken Wonder. Winner at 2 in GB. Dam of-

TRIPLE ASPECT (Danetime). 6 wins-3 at 2-to 1200m, £140,320, €43,000, Chantilly Prix d'Arenberg, Gr.3, Sandown Sprint S., Gr.3, 2d Ascot Bengough S., Gr.3, Sandown Sprint S., Gr.3.

WONDERFILLY (Invincible Spirit). 2 wins at 2, €76,550, Maisons-Laffitte Prix Saraca, L, Prix Pawneese. Producer.